Club Championship Race Report – Antrim Coast Half Marathon 2022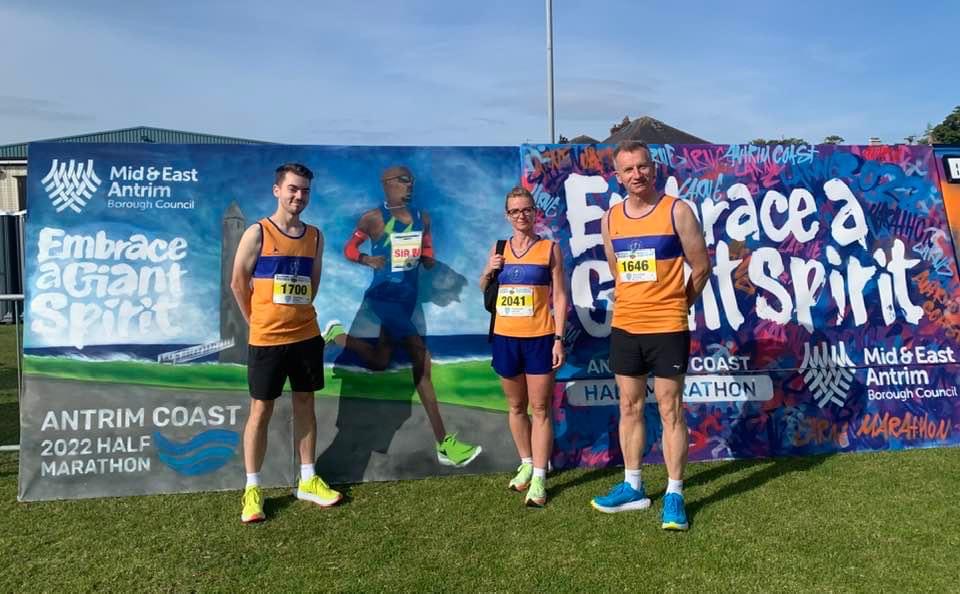 Last Sunday we had 4 runners from Albertville taking part in the Antrim Coast Half Marathon which also happened to be one of our club championship races!

It was an incredibly warm day by the time we set off at 11am but regardless of this, a great effort was put in by everyone 👏

After some issues last year, the event this year seemed really well organised and a new route was introduced with a nice steep hill at the last 600m which was also a chipped challenge!

The chip times were as follows:
Anthony Lavery – 01:23:15
Ben Luney – 01:34:29
Brian Kingston – 01:42:16
Stacey Moore – 01:43:05
Amazing running everyone!

There was also a good race vlog of the day in case you haven't seen it already – https://www.youtube.com/watch?v=p2www3JFeHA