Belfast City Half Marathon 2018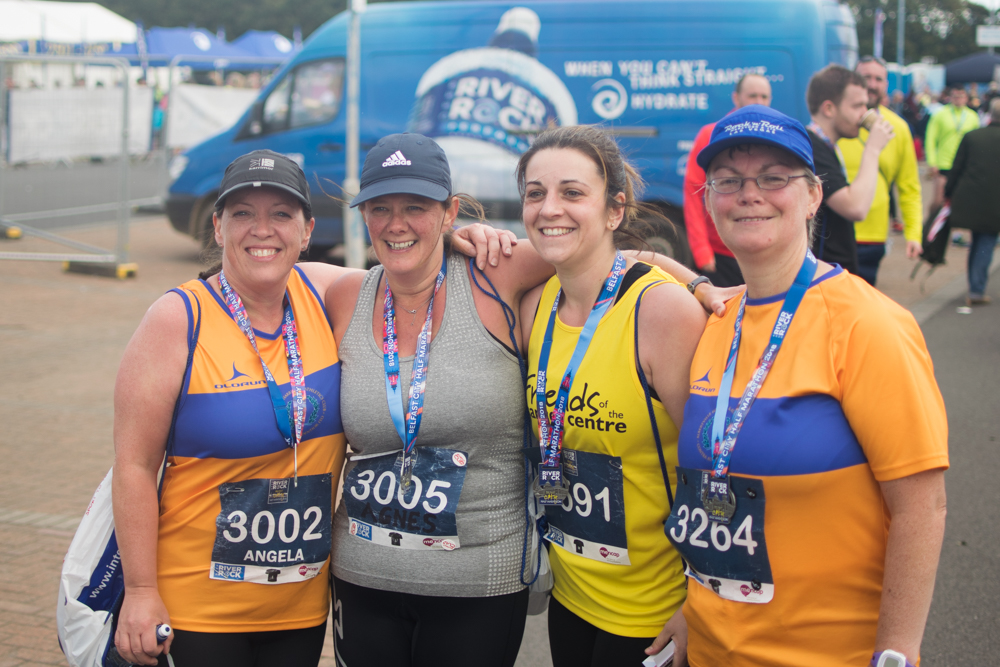 Congratulations to all the Albertvillers who ran the Deep RiverRock Belfast City Half Marathon today.

John Sloan was the first Albertviller to cross the finish line in the men's category, finishing with a time of 01:27:41 and position 189th overall!
Just seconds later, Paul Gorman secured second place with a time of 01:27:52.
Beverley Mitchell was the first to finish in the women's category, finishing with a time of  01:33:46 and position 377th overall!
A special congratulations to Team Katie-Louise!
Multiple PBs were set today. Some first time half marathon runners also ran and finished with fantastic times.
Well done everyone who ran today!
Results
| Position | Name | Category | Chip |
| --- | --- | --- | --- |
| 189 | John Sloan | M40 | 01:27:41 |
| 200 | Paul Gorman | M40 | 01:27:52 |
| 223 | Gareth Watson | MO | 01:28:45 |
| 252 | Neil Mercer (1:30 Pacer) | M40 | 01:29:26 |
| 291 | Brian Kingston | M50 | 01:31:20 |
| 377 | Beverley Mitchell | F35 | 01:33:46 |
| 855 | Sean Murphy | M50 | 01:43:11 |
| 1136 | Patrick McShane | M35 | 01:47:57 |
| 1280 | Marlaine Duffy | F40 | 01:47:28 |
| 1341 | Nadine Mercer | F40 | 01:51:21 |
| 1347 | Daniel Wilson | M50 | 01:51:28 |
| 1364 | Victoria Davis | F45 | 01:51:42 |
| 1378 | Stacey Moore | F35 | 01:48:51 |
| 1996 | Sarahjane Dickson | F35 | 01:56:34 |
| 3211 | Agnes Maginnes | F45 | 02:30:30 |
| 3365 | Angela McGrath | F40 | 02:43:22 |
| 3366 | Barbara McKeever | F50 | 02:43:24 |
| 3450 | Derek Goodfellow | M35 | 02:55:06 |
Photos